Wedding planning is the biggest project I've ever tackled. Assuming you only get married once, there isn't anything you can do to be prepared for this. It's a rollercoaster of emotions because this event is so personal.
A little background story… getting married was never a priority in my life or something on the top of the list. It's something that I knew would happen someday, and I would figure everything out when it came. My only experience with weddings is from a designer's perspective where I helped out with the decorations. I'm pretty much starting from ground zero.

Getting Started
To start, everyone tells you to get ideas from Pinterest. Let me break it to you, Pinterest is the one of the worst places to look because it's basically a catalog of unrealistic expectations. With unlimited selections of styling, one thing more expensive than the other, ideas more over the top than the previous, it spun me into an anxiety tornado of "what should I do?"
This process was made even more difficult, because I'm a designer.
As a designer, when you design something for yourself, it's a gift and a curse. You have complete control and there's a lot of pressure of making it great. If things go haywire, there's no one to blame except you. I was nervous about what people would think about the overall vision, even though I knew I shouldn't take it to heart.
From figuring out the right budget for food, music, flowers, to the cake. The task lists were daunting to say the least. I decided if I was going to be both the client and the designer, I should really project manage myself.
Without taking advice from numerous wedding articles stating I should figure the venue before anything else, I put dress shopping first. I figured it was a one woman committee, funded by myself, so I didn't think it was going to be a big deal. Not like anyone can tell me what to do. ??? Plus I was getting married in Boston, so I had to schedule my weekend travels to check out venues. It wasn't going to be easy.
The Dress
I had no idea what I wanted in a wedding dress, and I am very open-minded to trying anything. My first ever bridal shop visit was a discounted, bargain warehouse (https://bridepower.com) that allowed you to browse through their immense selections of hundreds of dresses. I was hit by massive choices of texture, style, color, neckline, length, sizes. My head was spinning with the words of "ballgown, A-line, trumpet, off shoulder, cap sleeve, lace, mermaid."
The sheer massiveness overwhelmed me after trying on a bunch of unflattering dresses. I went alone, and I never felt more alone in this search. I bawled my eyes out. Big hail-sized tears hit the pavement outside the store. I was overwhelmed by the search, and what this whole thing meant.
After that horrible experience and a bad start to wedding planning, I realized I've made a mistake of starting this project without thinking about what the project is about. I shouldn't of showed up to the store without any research. On hindsight, this sounds like total common sense, but I was just passing by this store casually and didn't think I would have this reaction.
This was a point in my life that I've realized that I wished I had more women friends in my life that would understand me. My mother isn't someone I can talk to about this because her opinions typically are opposite of mine, in a non-supportive way. I didn't know this would inevitably be a theme for the year, where I felt I wanted support from people who would lend an ear. Thinking back, I really didn't tell anyone I was struggling through this, because I didn't want to bother people with my problems. In a way, I wanted someone to take an interest without me saying it out loud, but yeah.. it was my fault too.
I've decided to go back to square one. Without looking at Pinterest and bridal magazines, I thought to myself what are some of the dresses that really stood out to me? There was this one dress made by Zach Posen for Claire Danes at the Met Gala that I was amazed by. ? It was a collaboration with IBM during their technology theme where threads of LED's where woven into the dress to make this dress LIT!
Zach Posen's L.E.D. creation for Claire Danes at Met Gala 2016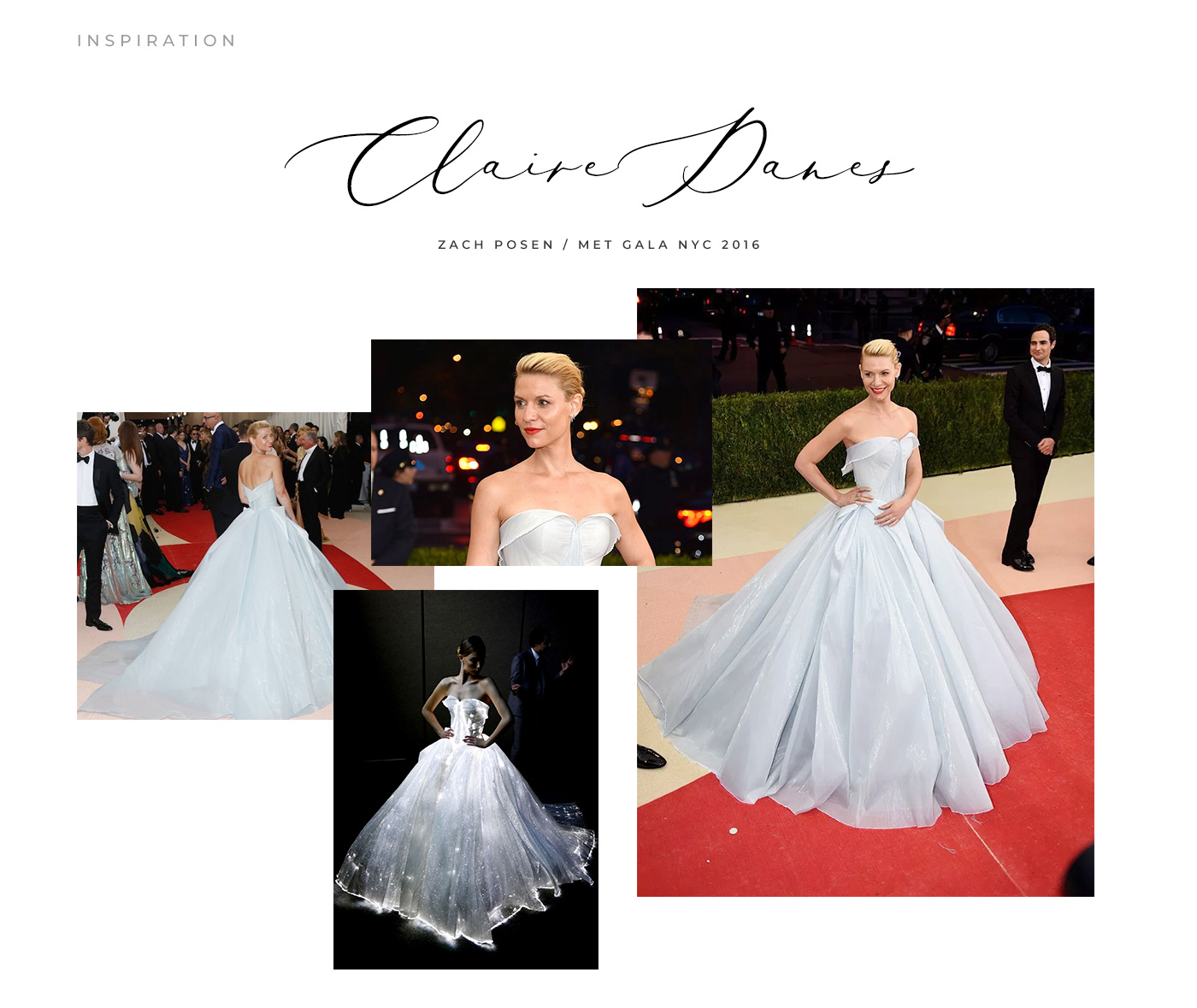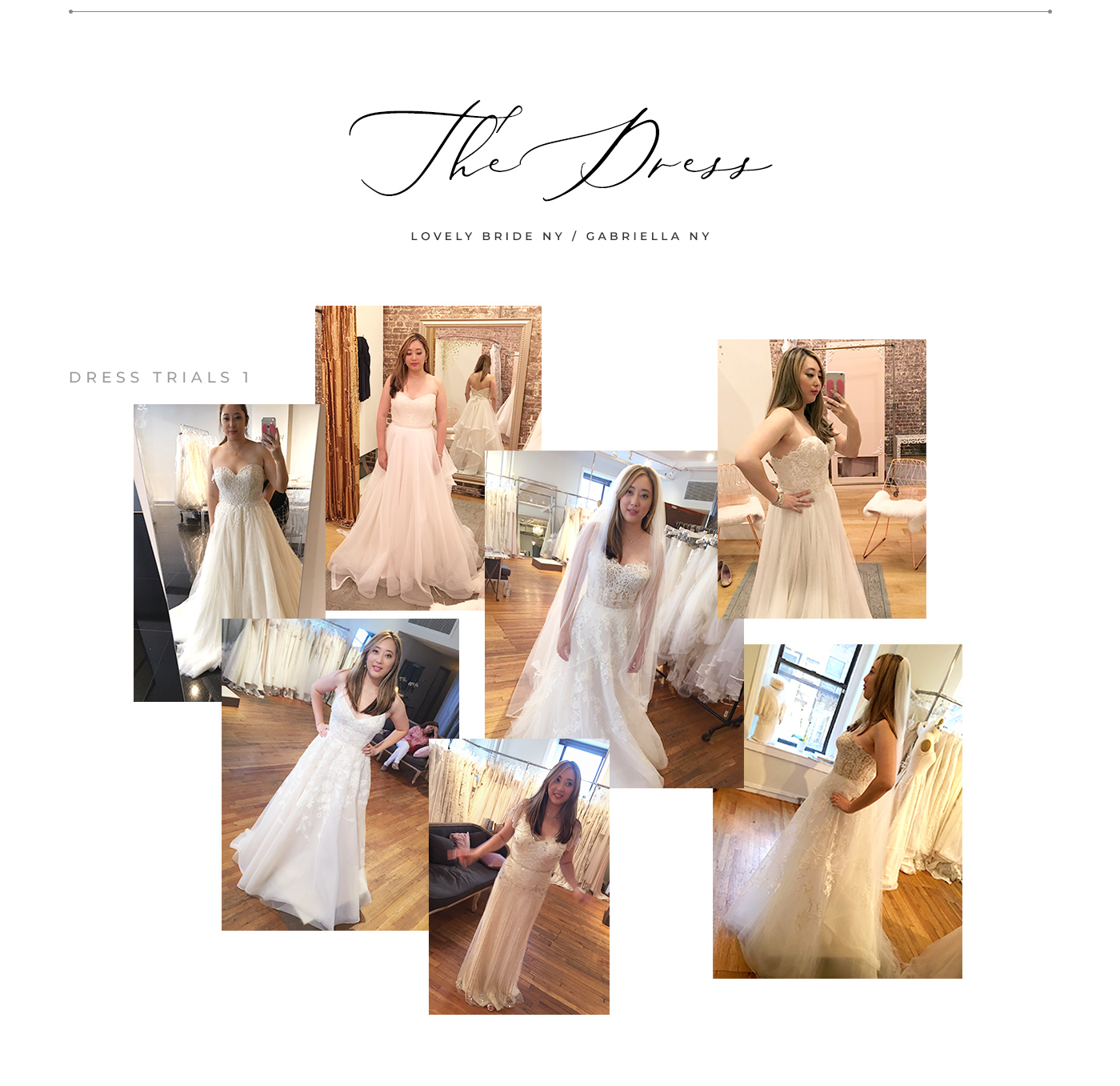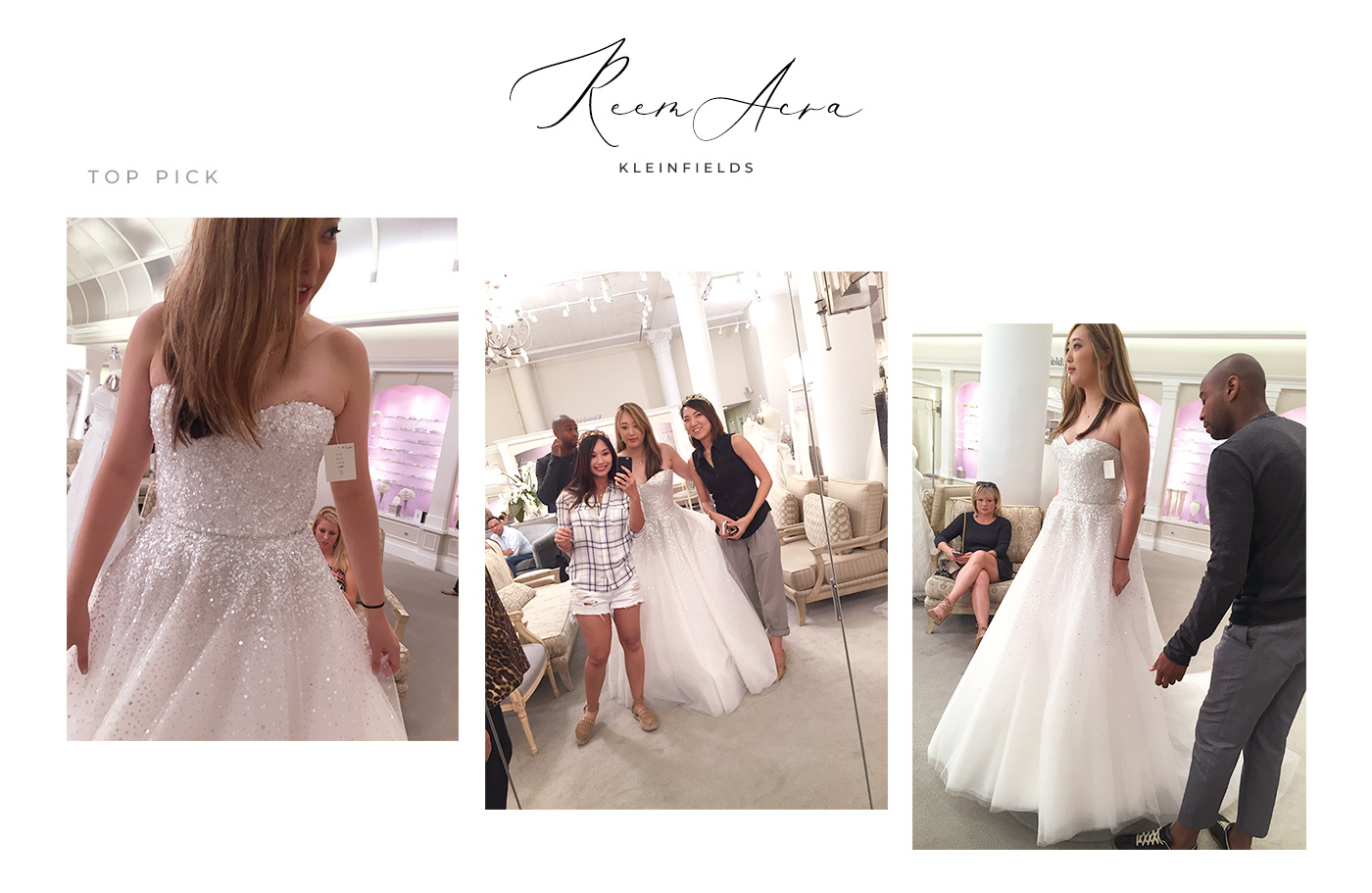 I've realized that I just needed help. More like… PROFESSIONAL HELP. I decided to go to the mother of all wedding shops, Kleinfields (From the hit TV Show "Say Yes To the Dress"). The experience was great and the store was beautiful. It really helped me narrow down what I was looking for, and they brought out the Reem Acra, which was my top pick at the time.
The ask was: I wanted a dress that has a classic shape, no lace, that has something special about it that can only be noticed when someone is up close. I want the dress to have a classic silhouette from afar, but have special 'something' up close.
Looking back at the dresses that I've tried on, unconsciously, I really wanted the Zach Posen dress. I thought I wanted an A-line dress because I didn't want the weight of a ballgown, and the Reem Acra was my top pick.
The problem was that, it was too expensive for what I wanted to pay for in a dress. One day while browsing on Instagram, I saw a dress that was more similar to the Zach Posen, the Lazaro #style3662! I went to the store on a Wednesday alone, did 1 Facetime with a friend to validate my craziness… and my dress shopping came to an abrupt end.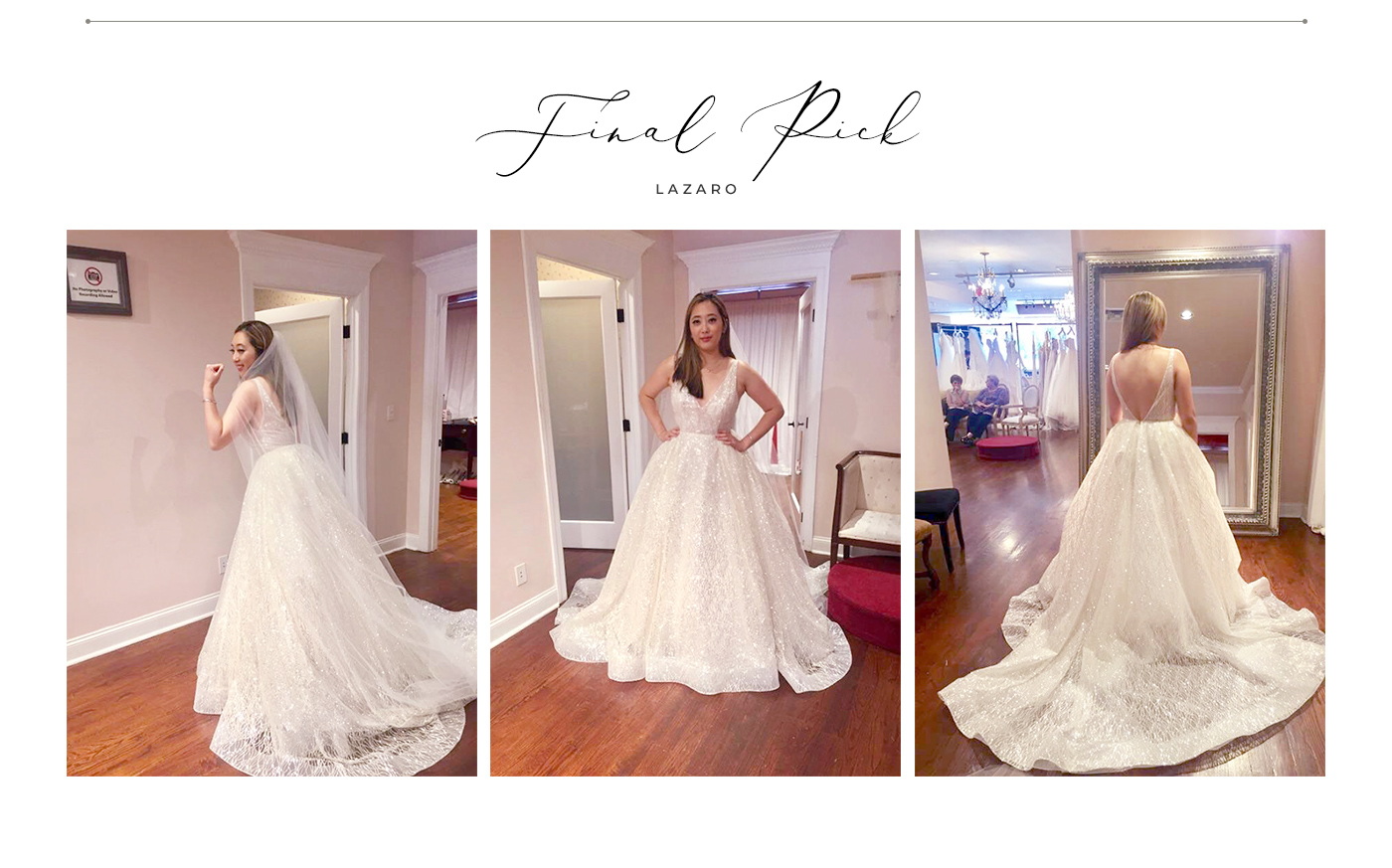 At this point, only three friend's know I've purchased this dress, but never seen it in real life. I was pretty terrified of what my parents would say since I made this decision without their opinion. The dress took about 6 months to arrive to the store, before the start of the alterations process. Don't think anyone's seen this dress in real life except myself ?
I didn't want to keep going to stores and trying on new dresses. I wanted to do the 3 strike rule. Make a decision on the 3rd try and end it at that. I didn't regret my decision, this was what I wanted. From that point on, I realized I should have a plan of attack for the rest of the planning elements.
Things I thought about:
How can I make this entire process better? Are there ways I can hack through wedding planning?

How do I figure out what I want? What are the criteria of success?

How do I manage my own expectations? How to remove the emotional factor of this project?

How do I communicate my ideas effectively with vendors?

When do I call it "Done" and "Good" for deliverables?

How do I decide that I am happy with what I've made and let the rest go?
I made a website
After thinking about this all, it made sense to create a style guide for the entire wedding. I would put pieces of every part of the wedding look and feel, and submit this to vendors for a quote. I got a lot of really positive feedback from all my vendors because I've essentially did their job! I was a more clear and concise in picking what I wanted and now it just has to do with negotiation of prices and time. Check out the real site: https://catwedding.netlify.com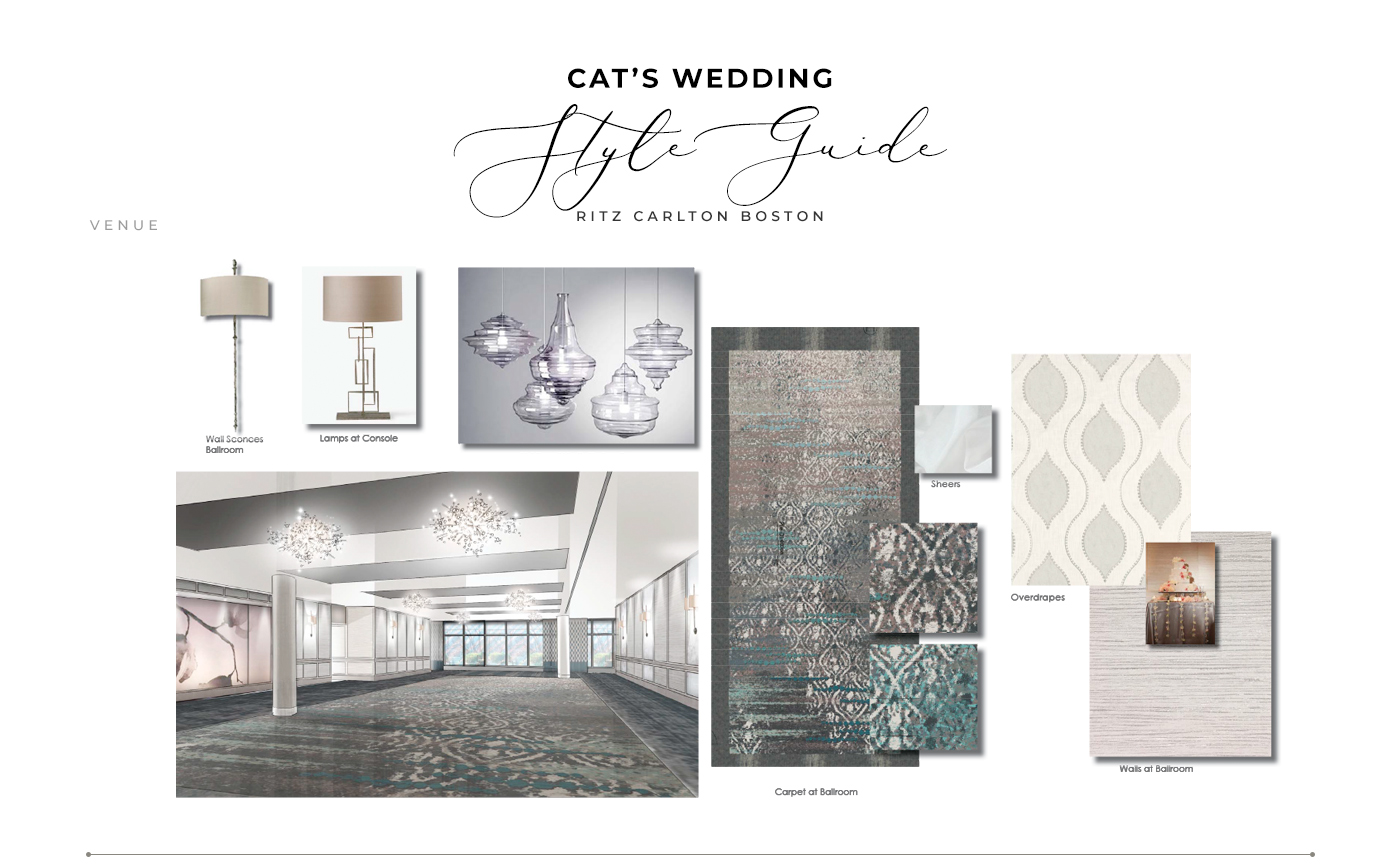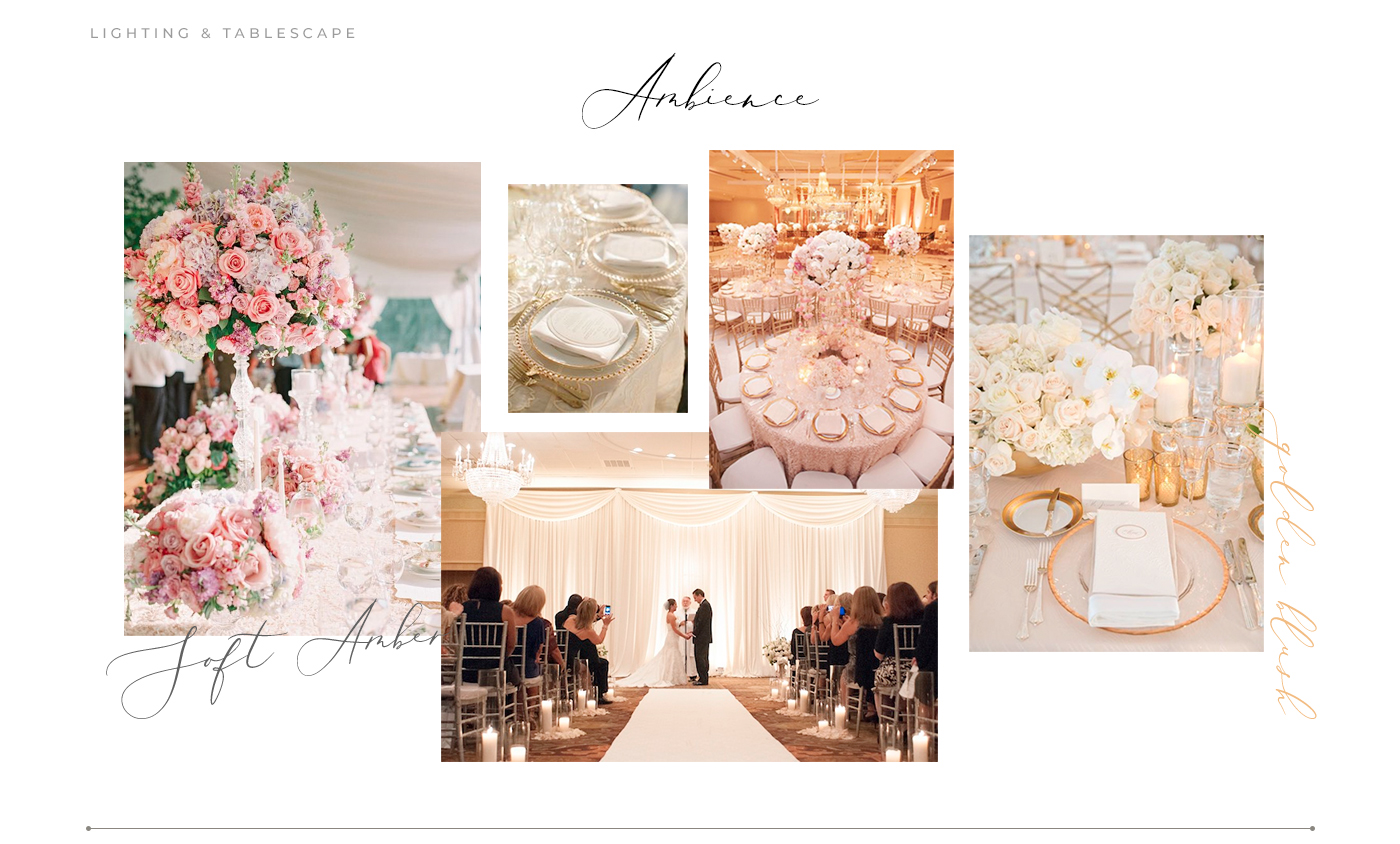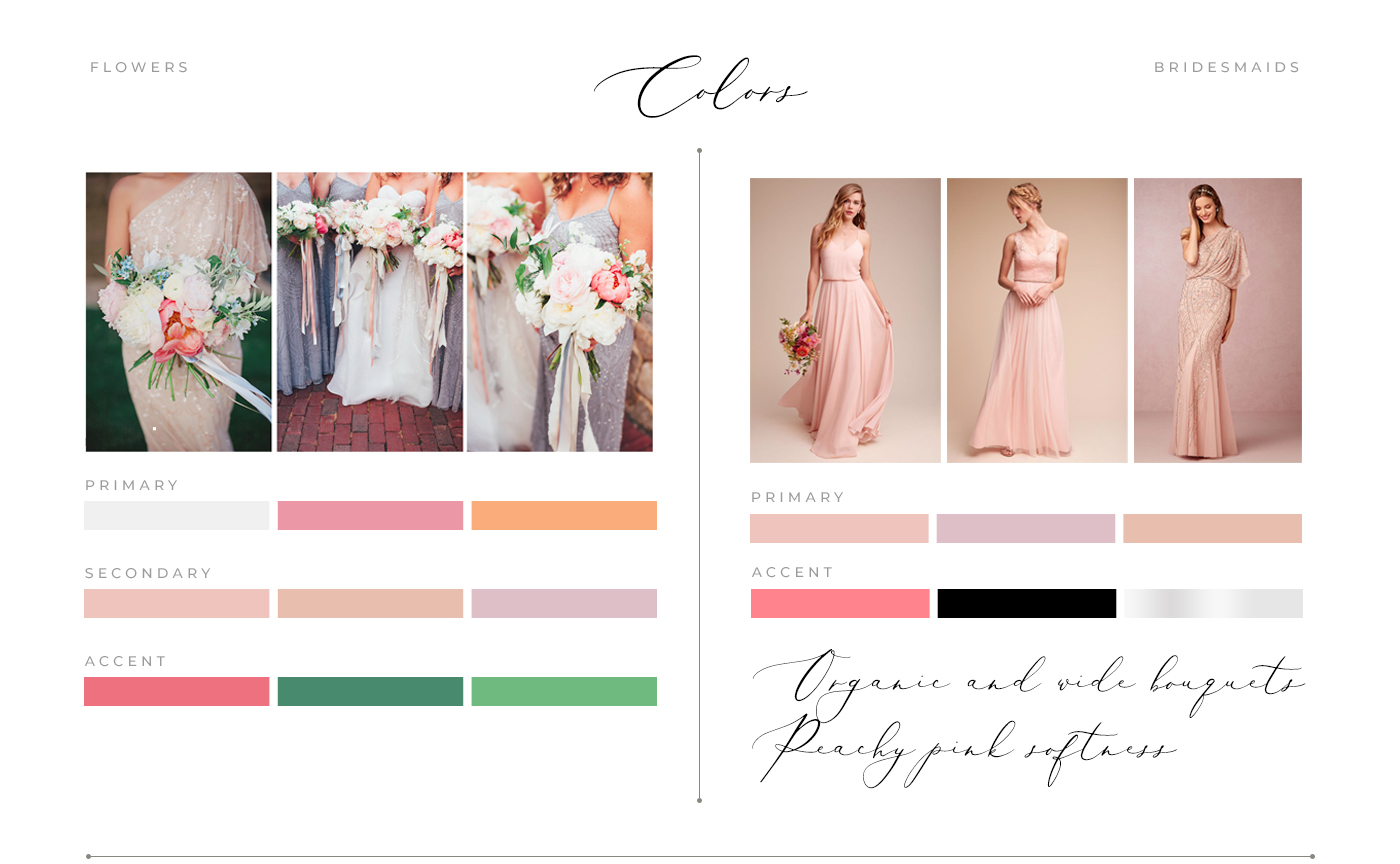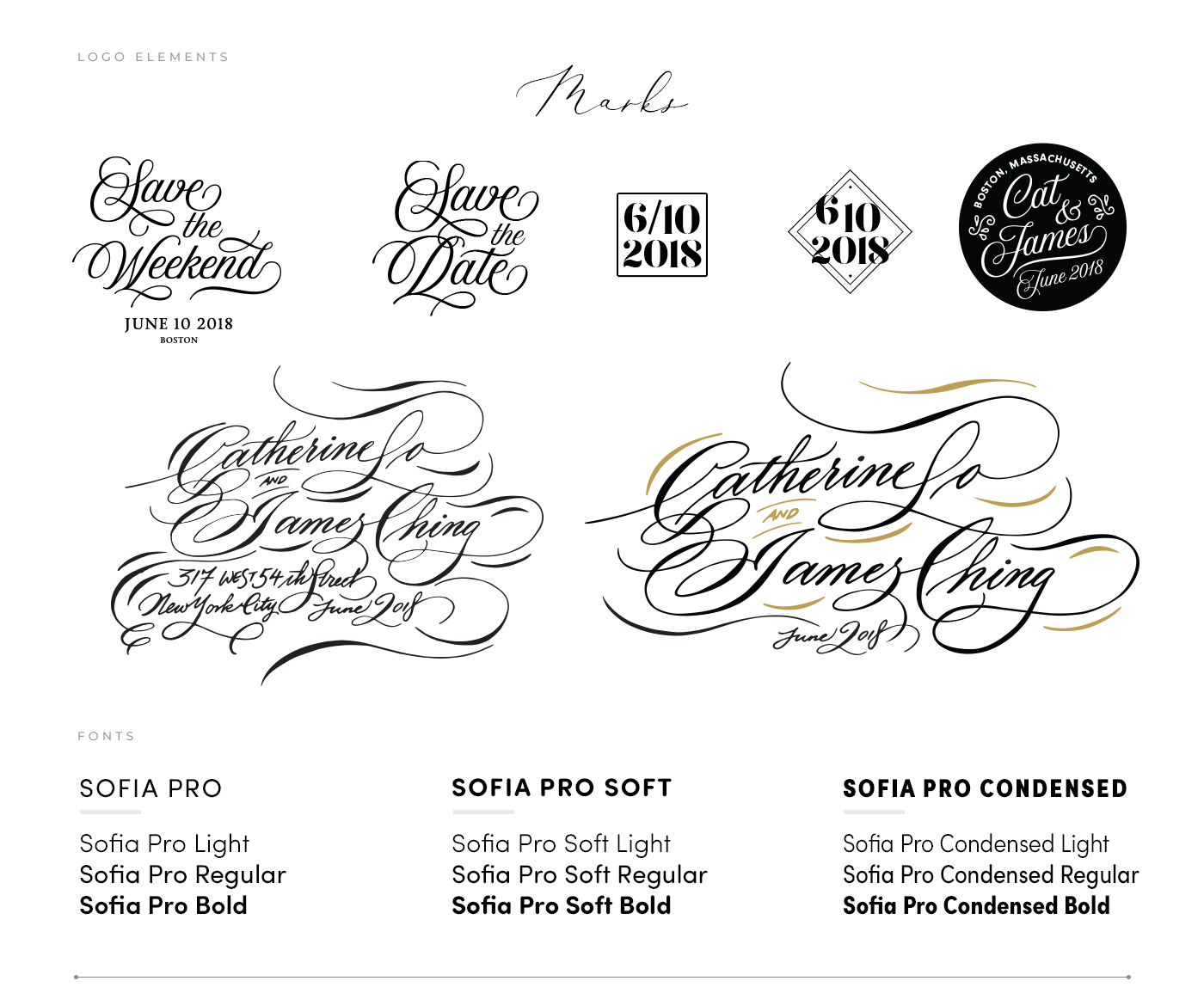 Living in Google Sheets
I devoted my entire life on Google Spreadsheet. I had a budget tab that housed all of the estimations, costs, deposits, paid , gifts received, guest list + food preference, venue final bill, timeline of events, flowers, papers, photography, songs for the band, lighting…etc. I also put together the timeline and seating charts. Much thanks for Supria and Mai for sending me their versions of excel madness for me to organize everything.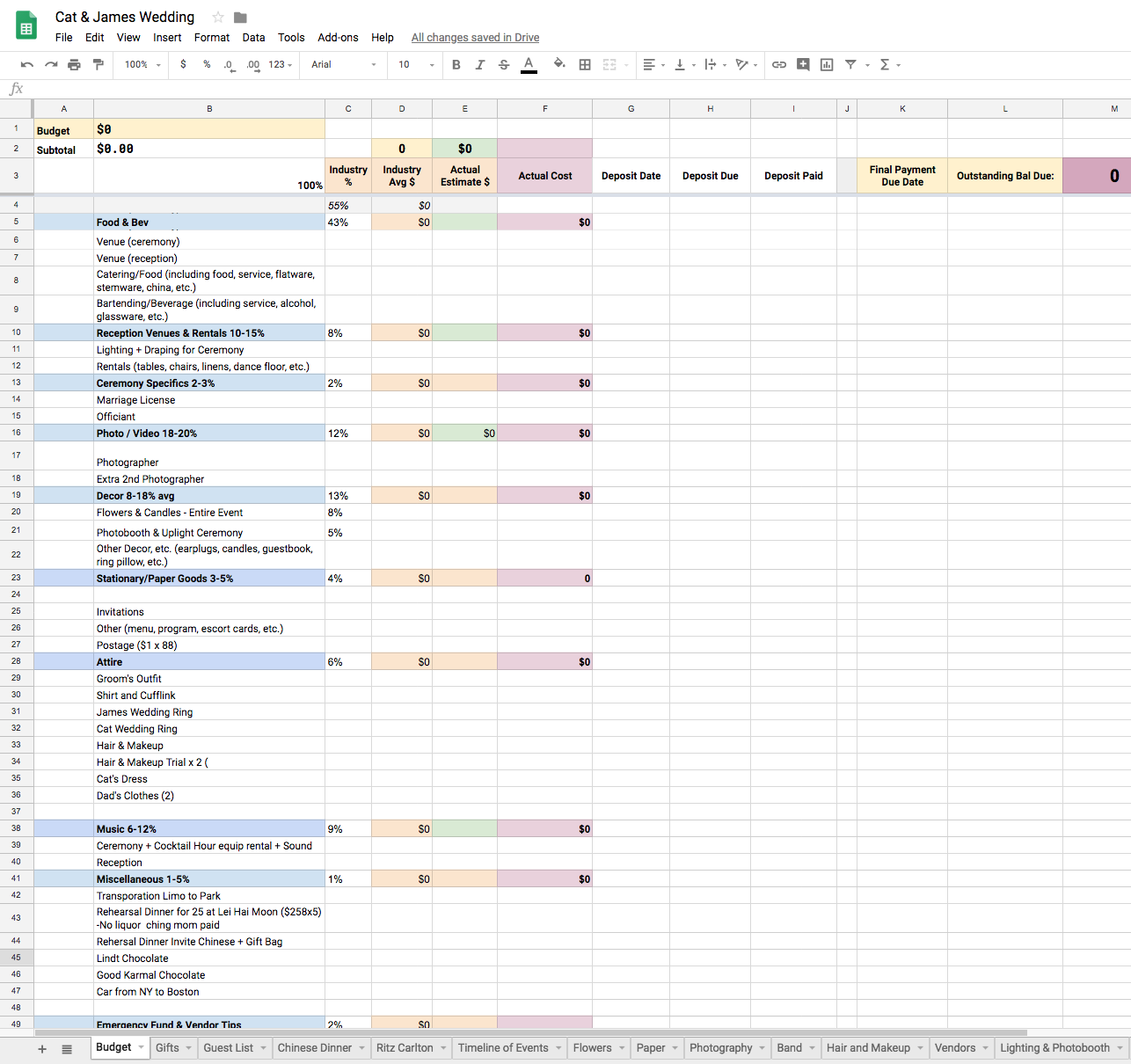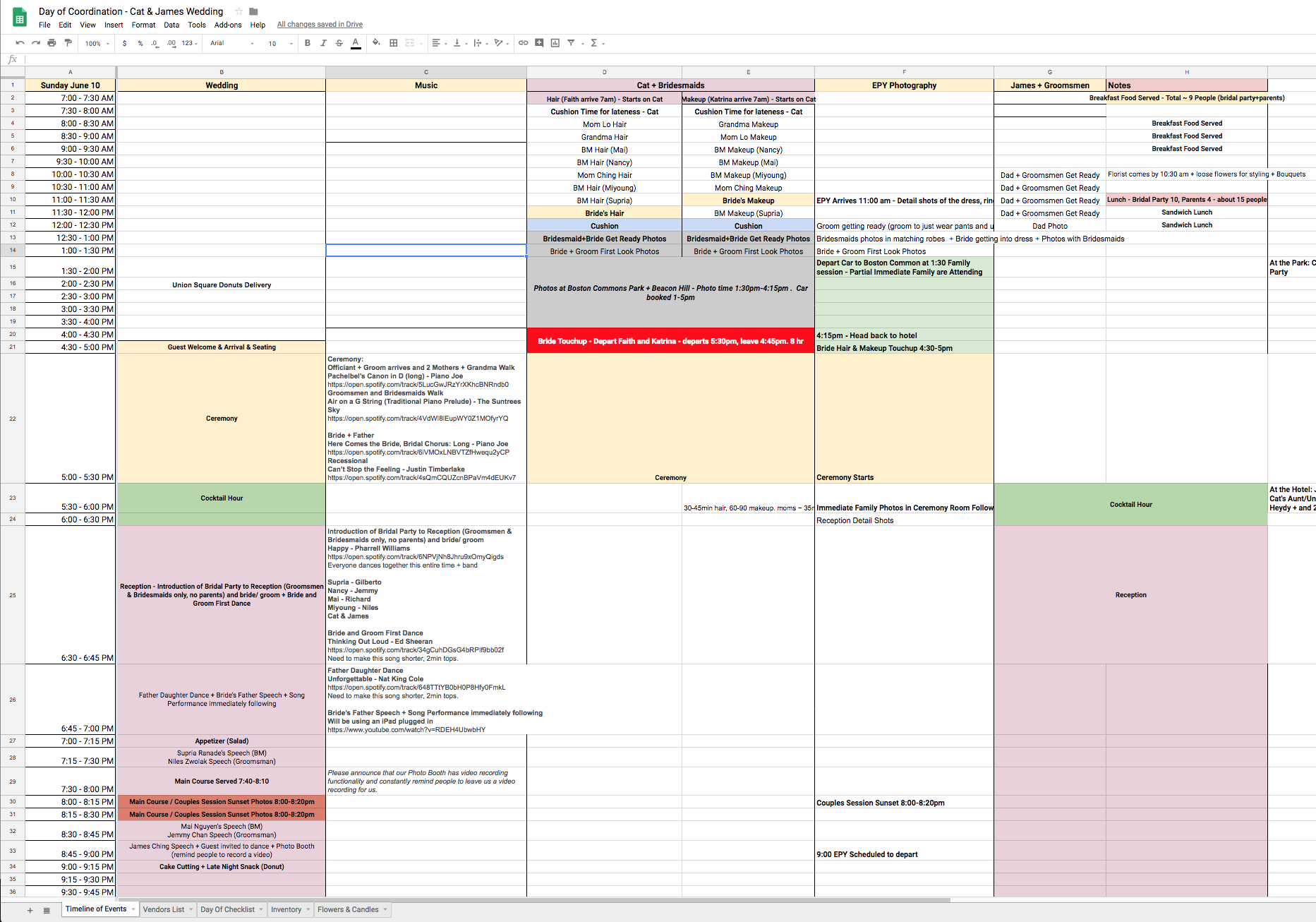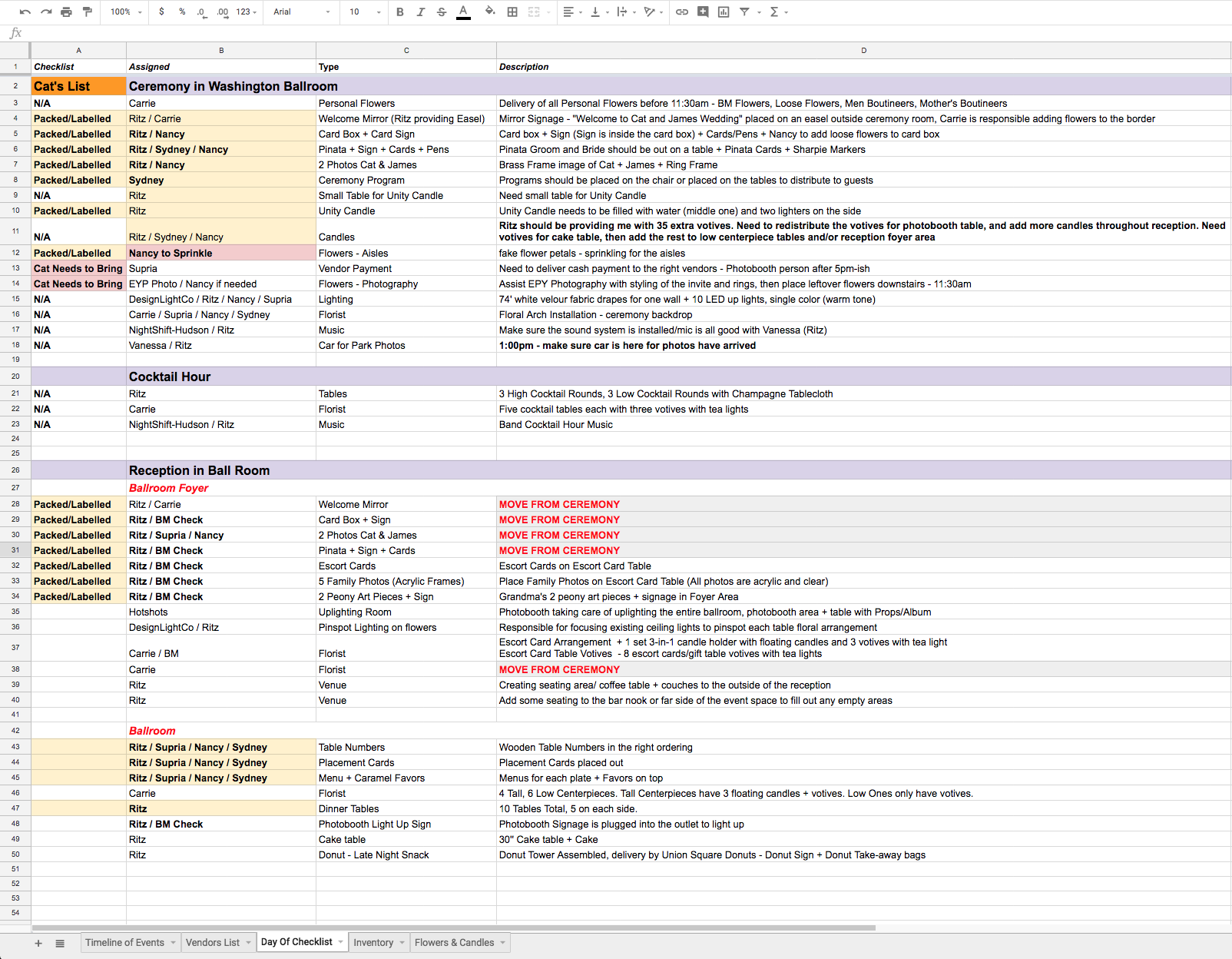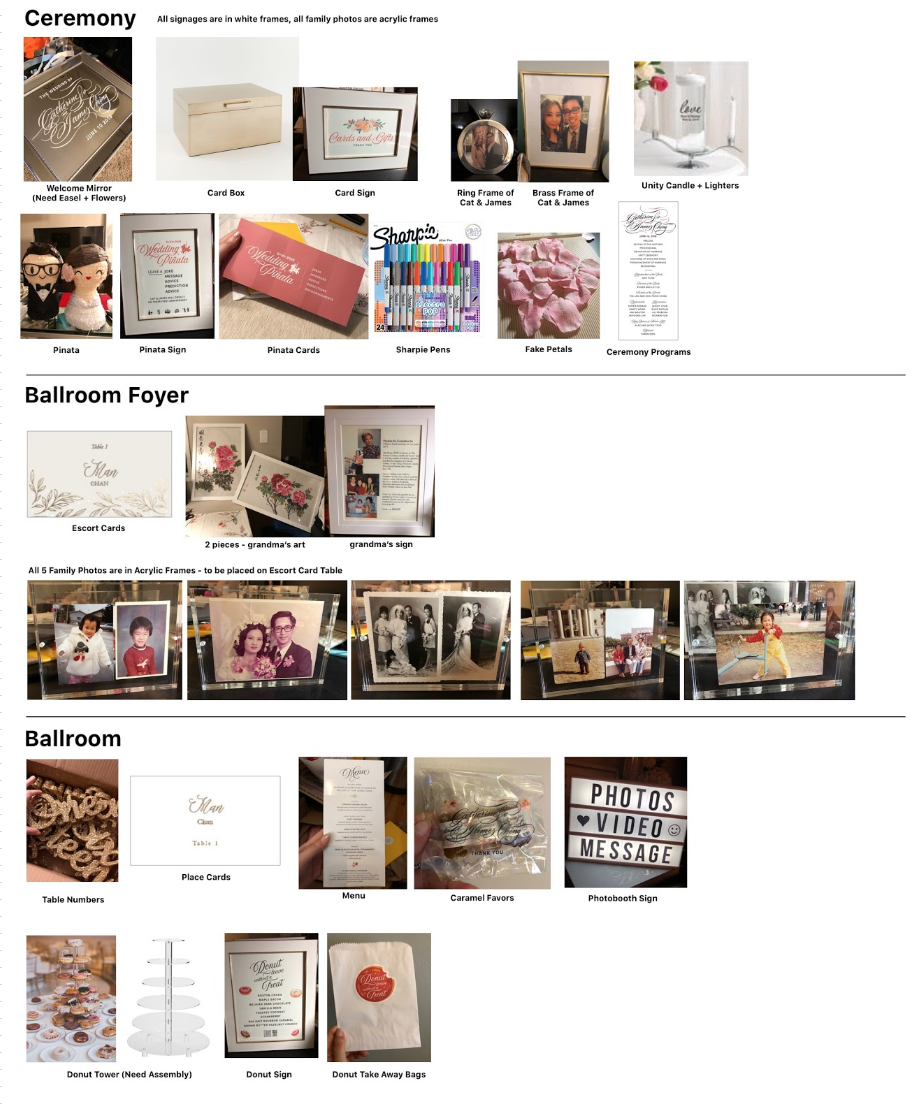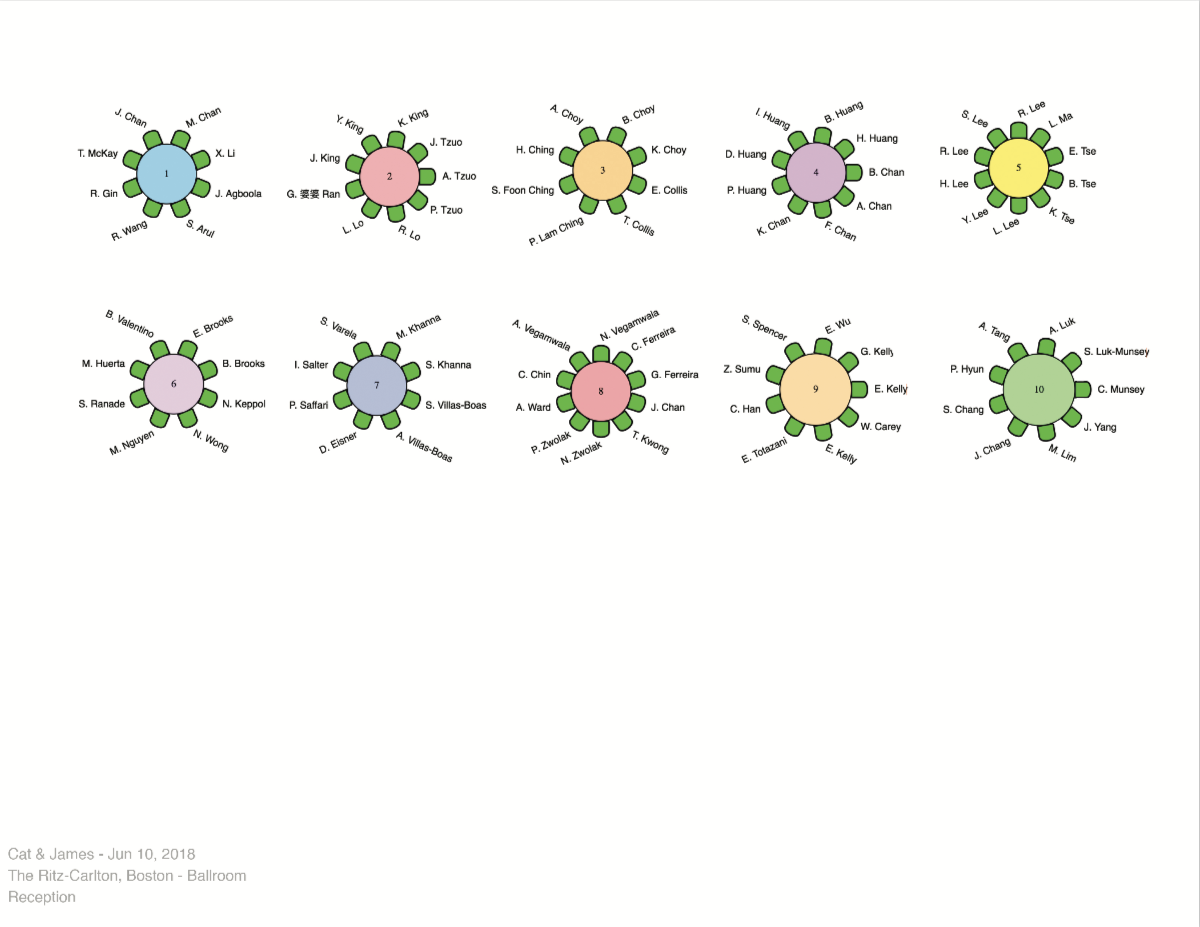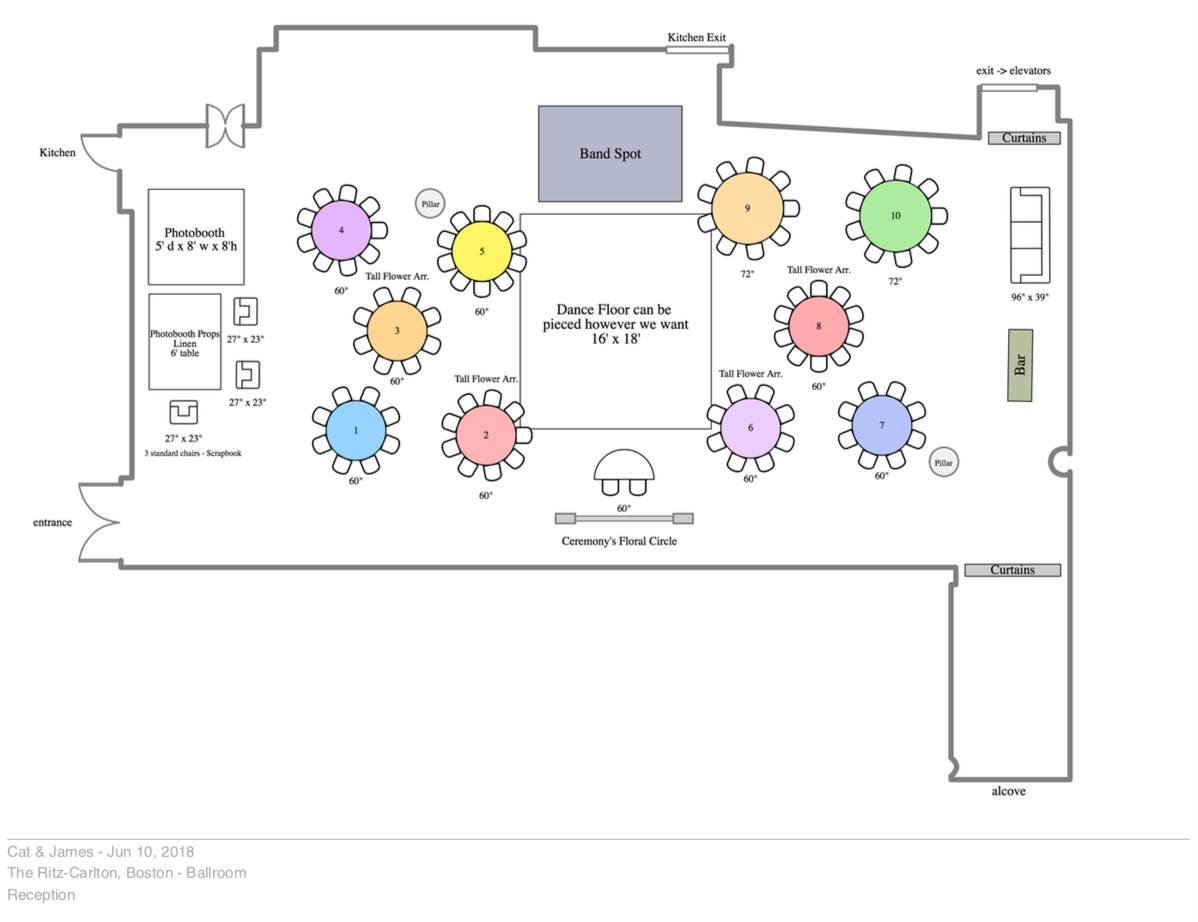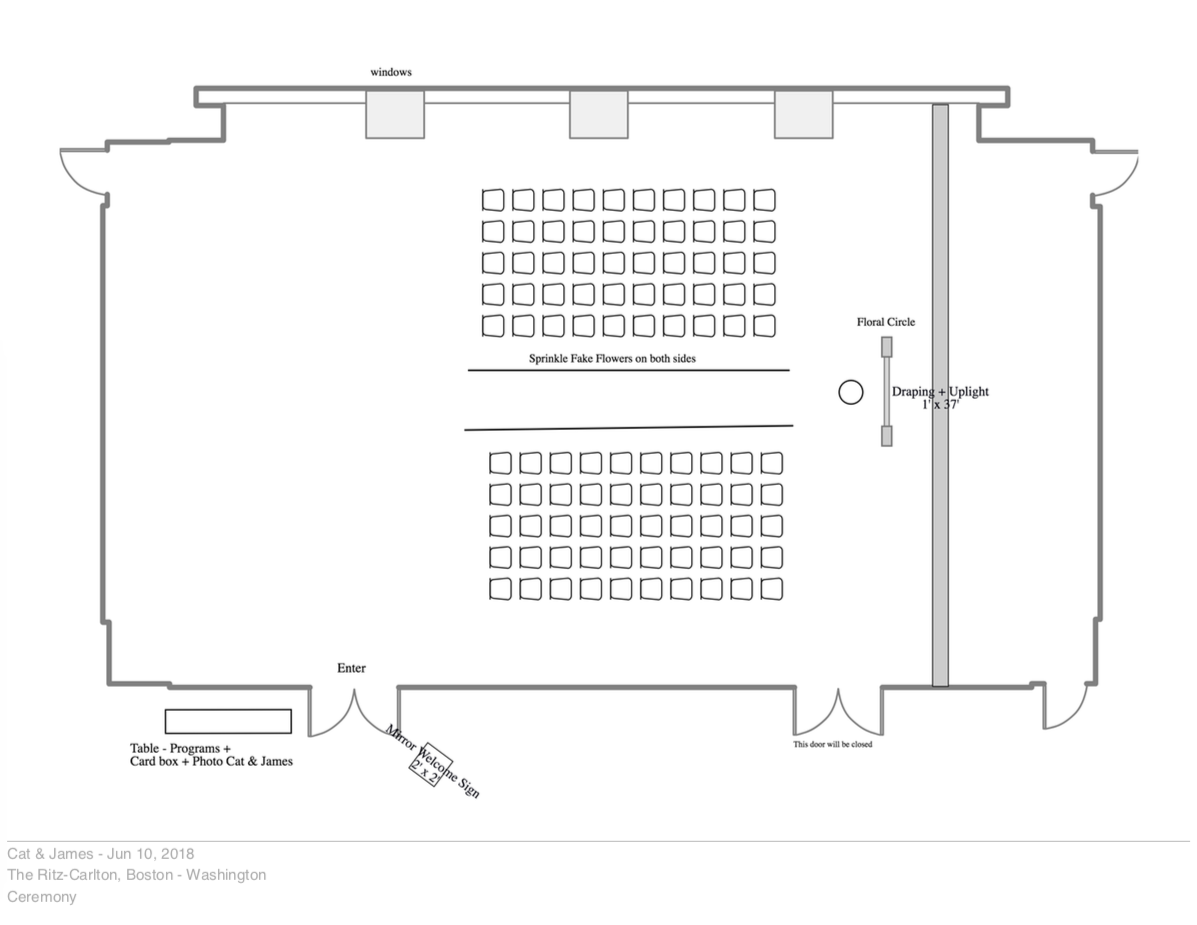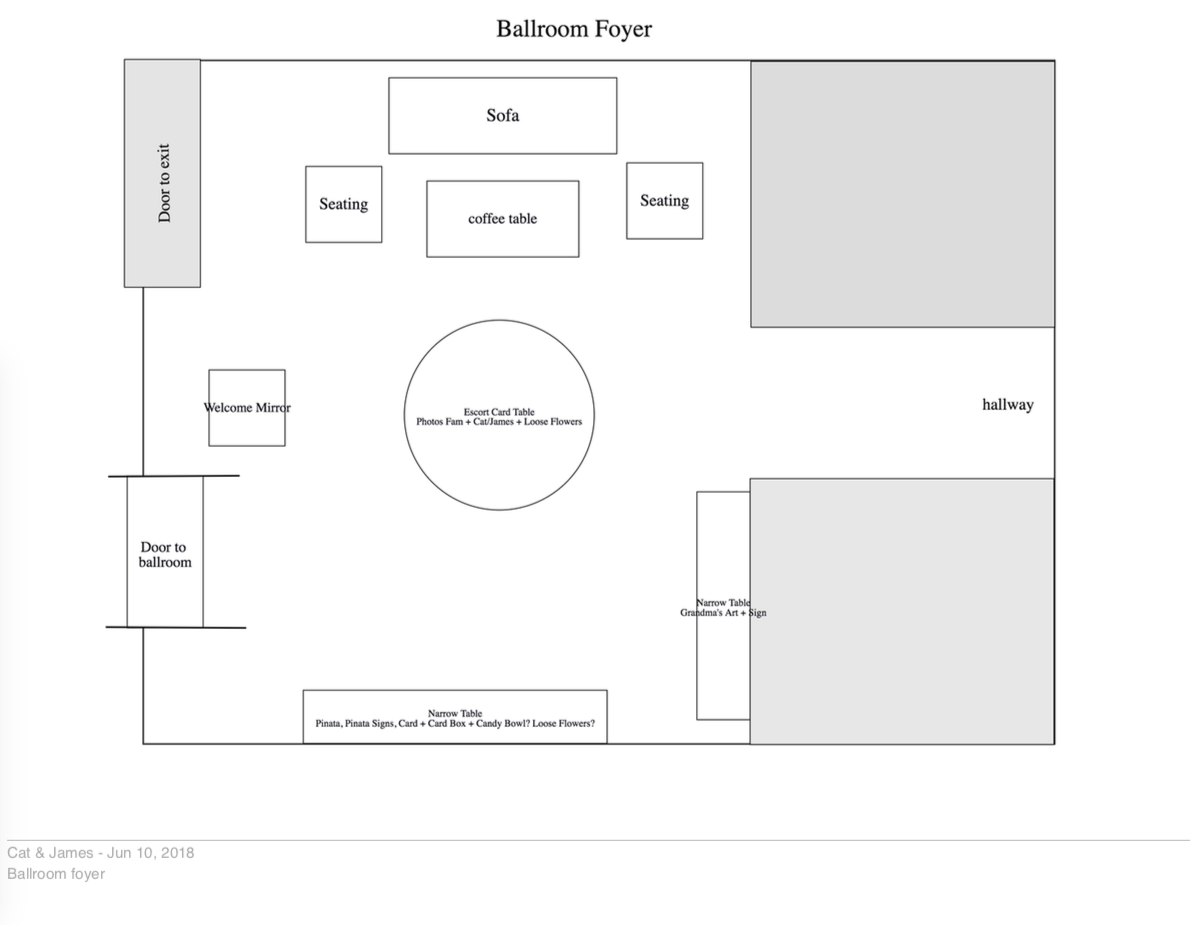 !!! This was intense !!! ?
I was called the best bride of the year by Ritz Carlton. That's cus I already did their job because I'm craaaaazy. ?
Five months have passed and all of my stress from wedding planning have been forgotten. Looking back, the day went perfectly and I'm grateful for every one that showed up for me and travelled so far. I was a complete zoombie and felt numb the entire day. It wasn't until it was over for 3 days until all my bottled up emotions exploded and I was filled with happiness for the people that came.
I couldn't have made it through this process without close friends by my side and on the day. Thank you a million.
I have another write up more focused on the design of my invitations here: https://www.behance.net/gallery/70648261/C-J-Wedding